Having proper life insurance protection – particularly for families with children – is a crucial element to a firm financial foundation. Today, just one third of American adults own a life insurance policy, and among those who do, two out of five think they don't have enough.1 Some financial experts recommend parents with young children have coverage that's 10 times their annual income.2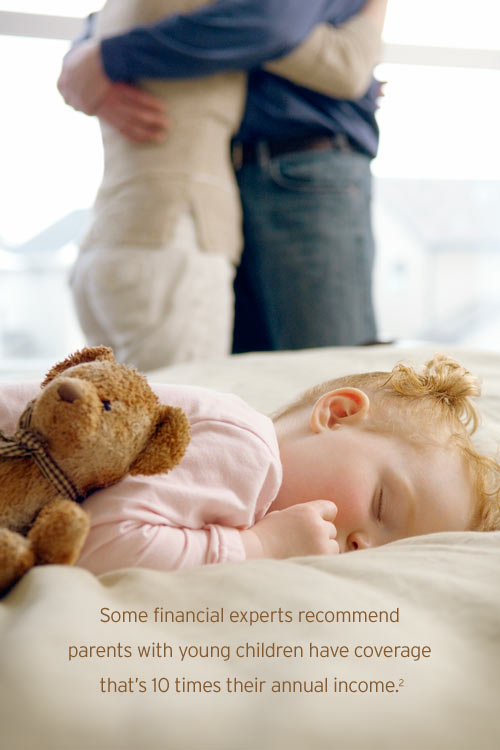 If you haven't taken a look at your insurance coverage lately, now would be a good time for a checkup. Primerica's free Financial Needs Analysis (FNA) is an easy place to start.
For many families, term insurance is the most cost effective option. In fact, experts agree that term insurance, which only provides a death benefit, is almost always the best choice. Compared with a whole life policy, term allows the consumer to purchase more coverage for less money.3
Primerica only markets term life insurance. Find out how to get your personalized FNA today!
1. MSNMoneyCentral, viewed January 15, 2009
2. MSNMoneyCentral, viewed June 11, 2008
3. Money, March 2008
Primerica representatives market term insurance underwritten by the following affiliated companies in these respective jurisdictions: National Benefit Life Insurance Company (Home Office: New York, NY) in New York; Primerica Life Insurance Company (Home Office: Boston, MA) in all other U.S. jurisdictions; Primerica Life Insurance Company of Canada in Canada.
Tags: financial needs analysis, FNA, life insurance, Primerica, primerica life insurance company, protection, term insurance
This entry was posted on Monday, July 6th, 2009 at 9:00 am and is filed under Primerica. You can follow any responses to this entry through the RSS 2.0 feed. You can leave a response, or trackback from your own site.