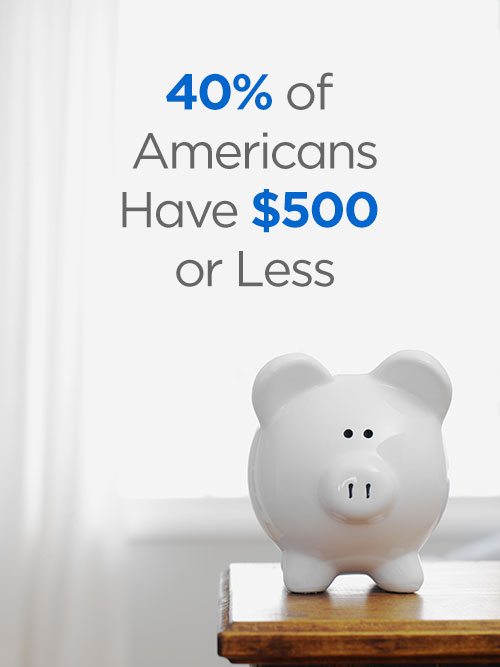 A recent survey revealed this shocking fact: 40% of Americans have $500 or less in savings. If an emergency were to happen – like a broken washing machine or flat tires – nearly half of the adults in America would be hard-pressed to cover those costs. And that 40% includes people with large 401(k)s and big houses, too!
Looking to change your financial situation? Building an emergency savings is crucial to protecting your family against everyday mishaps – and is a first step in building wealth.
*philadelpha.cbslocal.com, October 19, 2012
Tags: emergency, emergency fund, financial solutions, Primerica, savings
This entry was posted on Thursday, December 13th, 2012 at 4:29 pm and is filed under Primerica, Tips. You can follow any responses to this entry through the RSS 2.0 feed. You can leave a response, or trackback from your own site.